First time surfing Doran Beach (052916)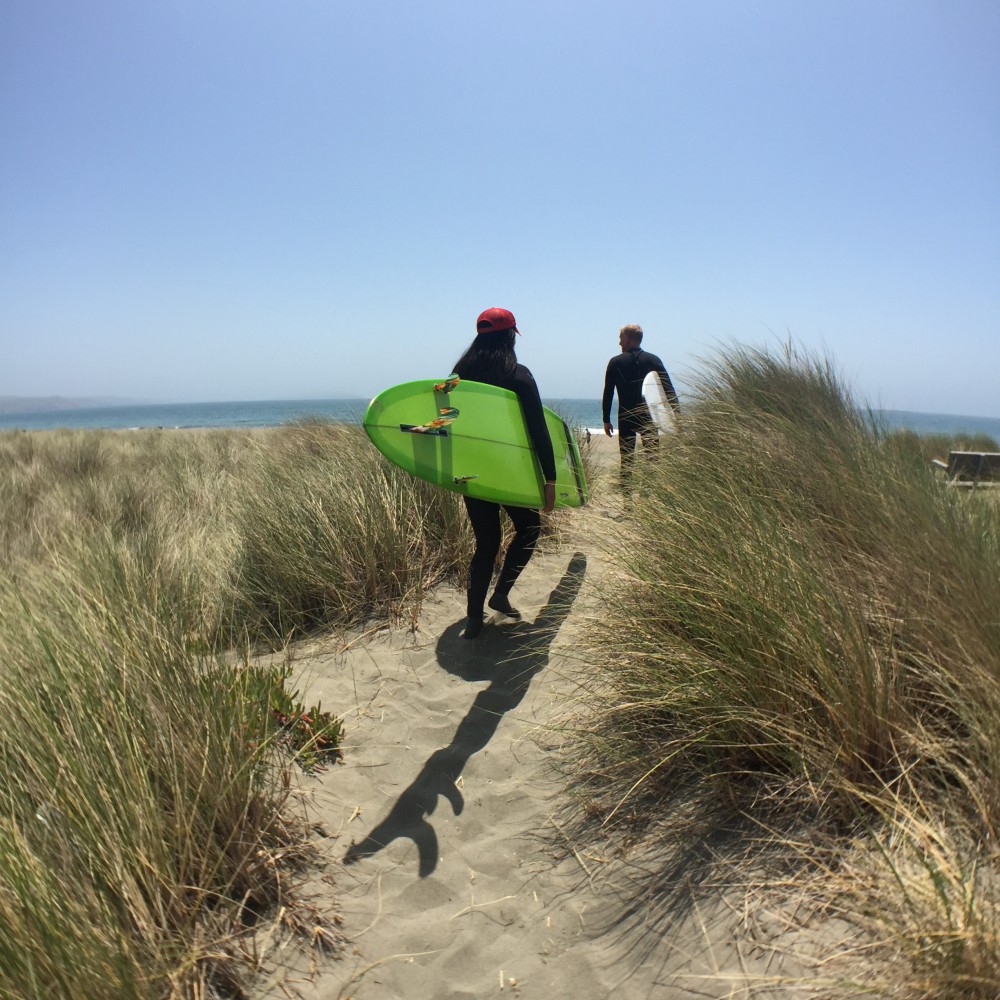 Camped at Bodega Dunes for the last two days in anticipation of coming over to surf Doran Beach for the first time, regardless of wave condition. Surprisingly the mild windswell was producing some little rideable shorebreak. We parked at the 2nd side of the road day use lot, then walked over the sandy dune trail to see the beach and ocean before us. Gorgeous, vast beach with blue ocean, clean off-white sand and dune grass. Caught tiny waves and laughed. Water seemed salty. Only ones out in the water after the girl with the softtop left. Beautiful weather and little waves. Hiked back to the Jeep, then back to camp with a fire, thinking this is the life…surfed Sonoma for the first time and surf/camped at last. It's as fun as we thought it would be.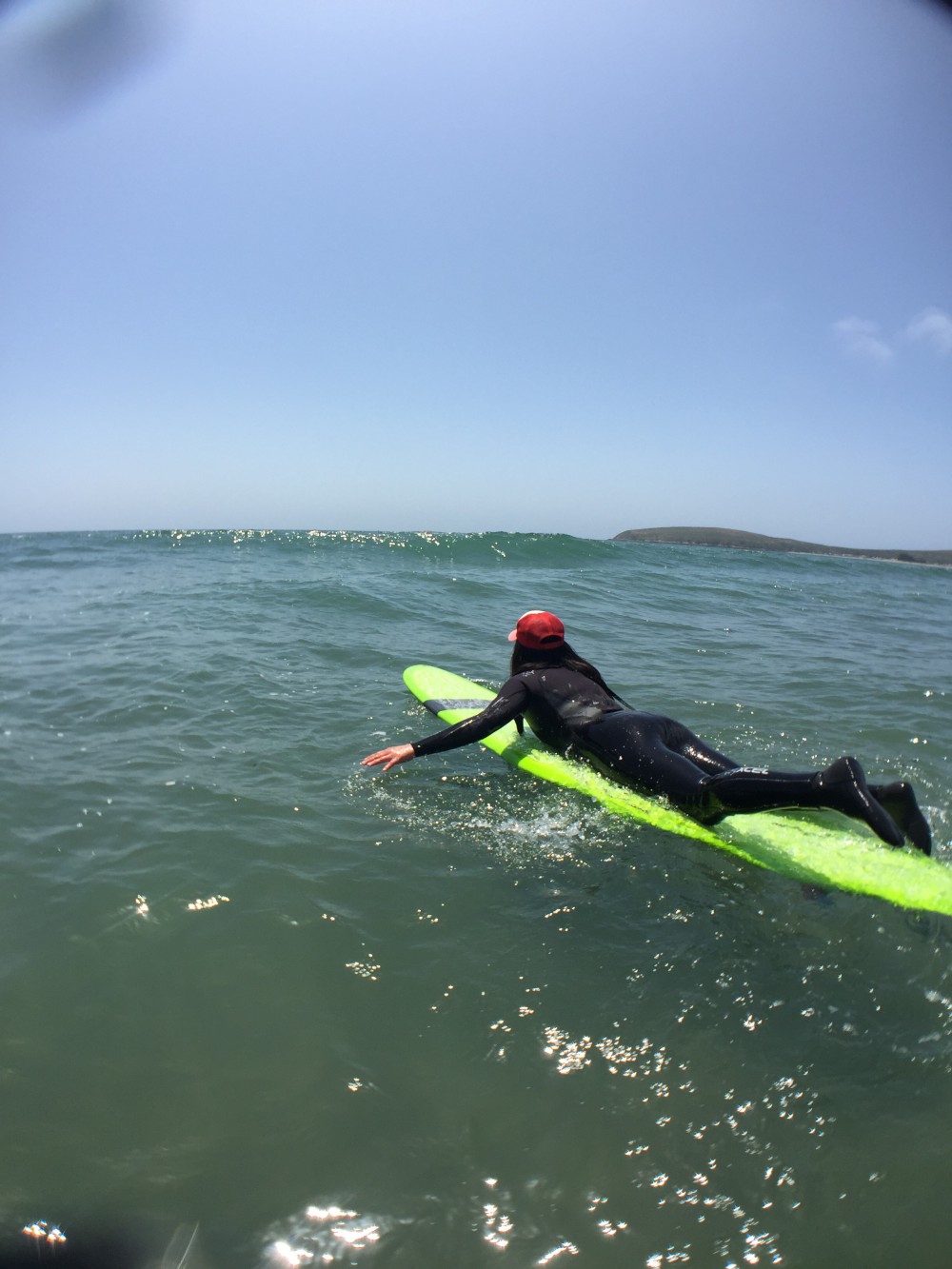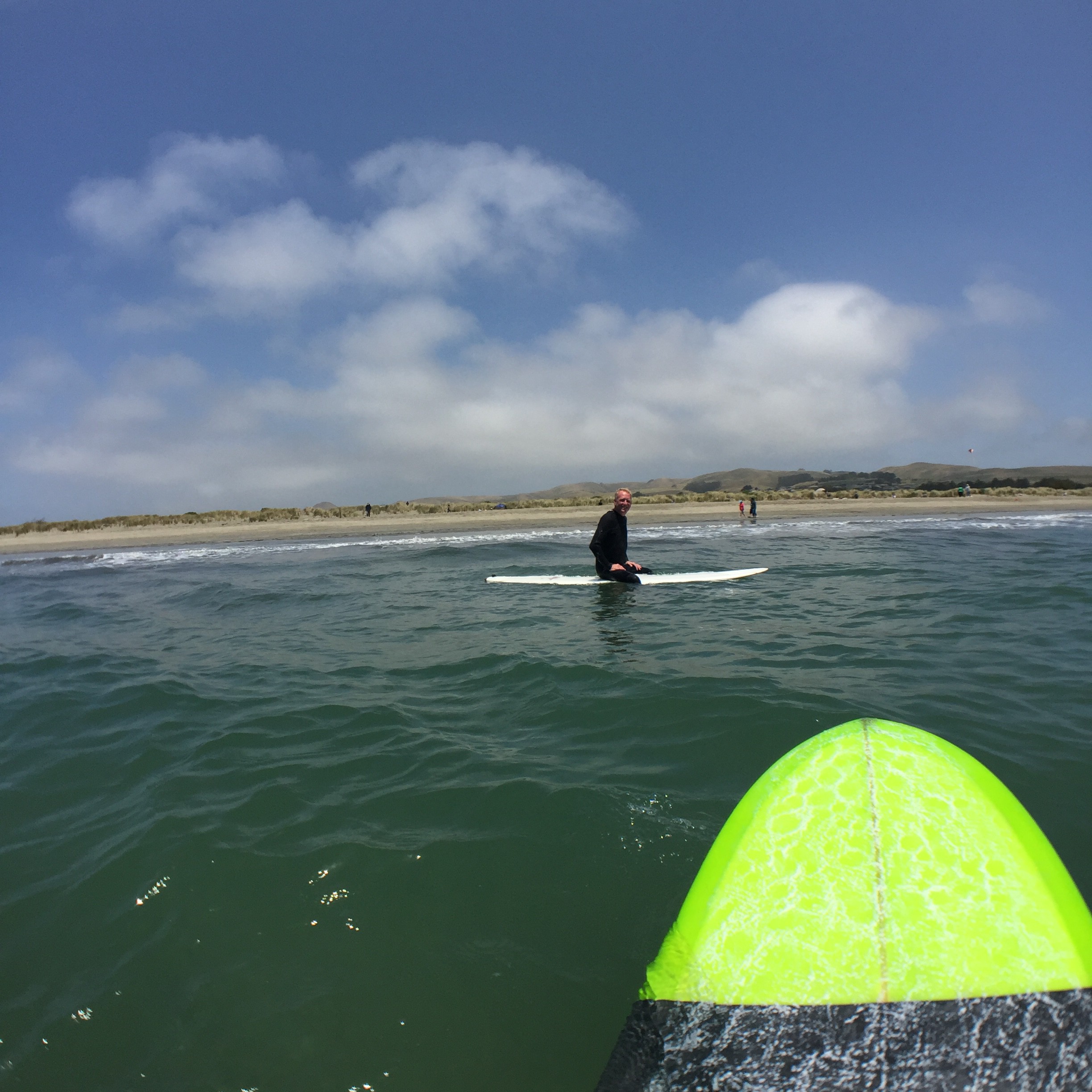 #465 / 9′ Mitsu
1-2 ft NW? Some onshore wind for sure.