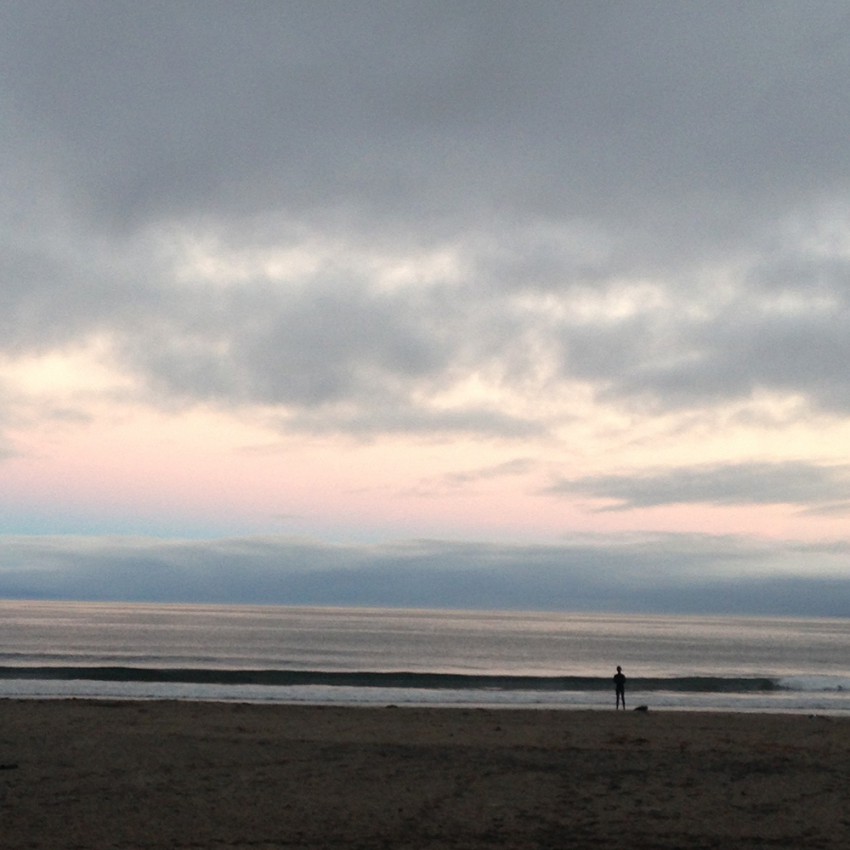 Past week's been about getting ready for the family trip to Maui and lots of work for the MAX conference and lifestyle changes. Really needed at least one early morning surf before Friday. Beautifully warm morning. Dark when I pulled out. Light just peeping up as I rounded the bend to see the ocean. Lot wasn't as full as expected but as I pulled into one of the last beach-front spots, I could see little groups of surfers running down the sand towards the ocean. Such a sight. Arrived earlier than usual and had already had coffee and a banana on the drive down. Suited up and couldn't believe the warmth and no wind. Waves were small and breaking really close to shore, but still, you could see the lines building as the upcoming NW swell started to fill in and it was mostly glassy..mmm. A shortboarder with a helmet sat to the south. British couple with longboards next to him. I paddled out in between them and another shortboarder on the inside. Been working out this past week and started Tabata jumprope intervals, and felt really good paddling around on the Po. Trying to find the peak, whipping around to paddle for it, catching a little one and speeding along. Got three, teeny, close-to-shore waves and was super stoked.
#355 / 7:10 (40) / 2′ rising / Custom Ebert 6'2 Po
2-3 ft +- knee to chest high occ. 5 ft.
FAIR TO GOOD CONDITIONS
AM Report and Short-Term Forecast for SF-San Mateo County: New NW groundswell has started to show, offering overhead+ sets at best exposures. Light SSW breeze offers mostly glassy conditions now, but will strengthen and chop it up by the afternoon. Tide is heading up to a 5.51′ at 11:39am, then heads down to a 0.87′ at 5:41pm. Look for large NW groundswell to get bigger by the mid-afternoon. Be careful, as it could be double overhead by dark.