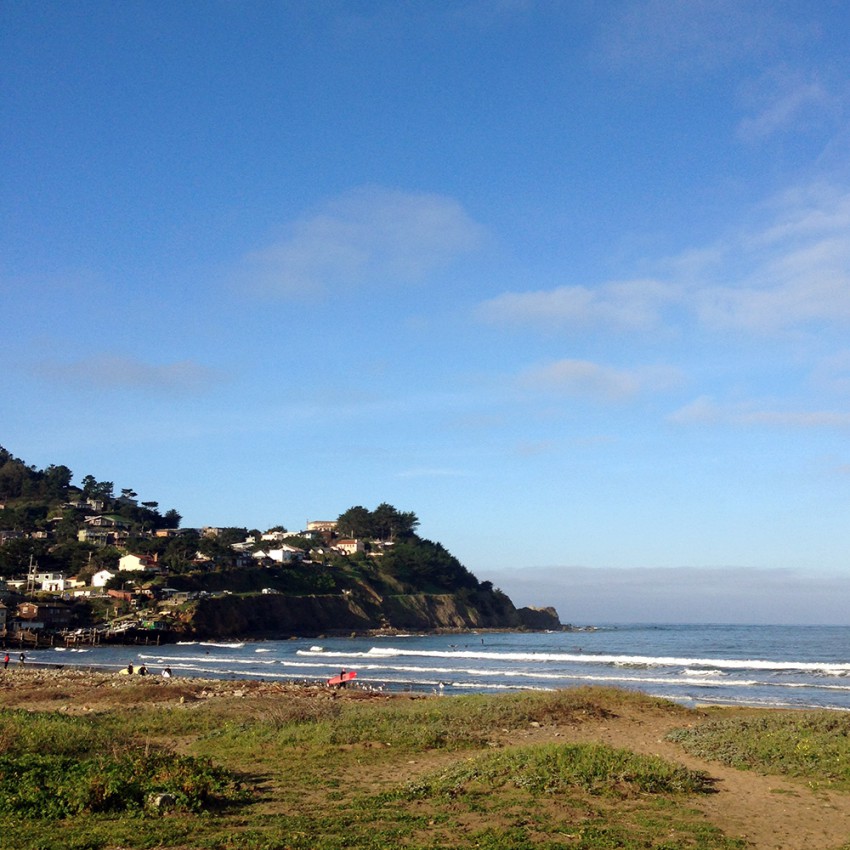 Such a fun surf today! The low wind trend continues. Skipped surfing yesterday but drove down to Dunes and saw the bigger waves hitting Montara and the exposed coast on the drive down. LM was packed with Saturday crowds. OB looked big and clean. Went by Wise so Max could get some new booties. I picked up a pair of Ripcurl womens 5mm in case the liquid ones tear again. Got up earlier today to avoid crowds, even though we were sleepy and made it down to the beach before 9. Swell was fading a bit today. Waves looked choppy and jumbly though couldn't feel the wind. Paddled out to boat docks where only two friendly SUPs were out and one older Asian woman, who I'd seen get a few good rides. We said hello and joined them. From then on, it was just nice sets coming through and regular waves steeping up and rolling through. We both some great, long rides all the way in. Love this spot. So close to the cliff. A giant pelican was catching fish around us the whole session. So big and majestic. Got two really good lefts, steeped up, zipped left. Another couple of rights went towards that main boat dock before cruising left. Pretty shallow there with the 2.5′ tide. So much fun trading waves with Max and the two SUPs after the other woman went in. Chatted with the older guy parked next to us in his blue XTerra since he had the same Thule rack as we did. He mentioned he'd been surfing since 1959 and started at Pacifica. Only five guys in his high school even surfed. Between them, they had a car and three surfboards. Sharing boards wasn't a problem since you could only be out for 10-15 minutes before you were freezing and had to come into the beach and warm up by the bonfire. Yikes! Today was chillier than Friday. Can't imagine surfing here without any wetsuit on like they used to.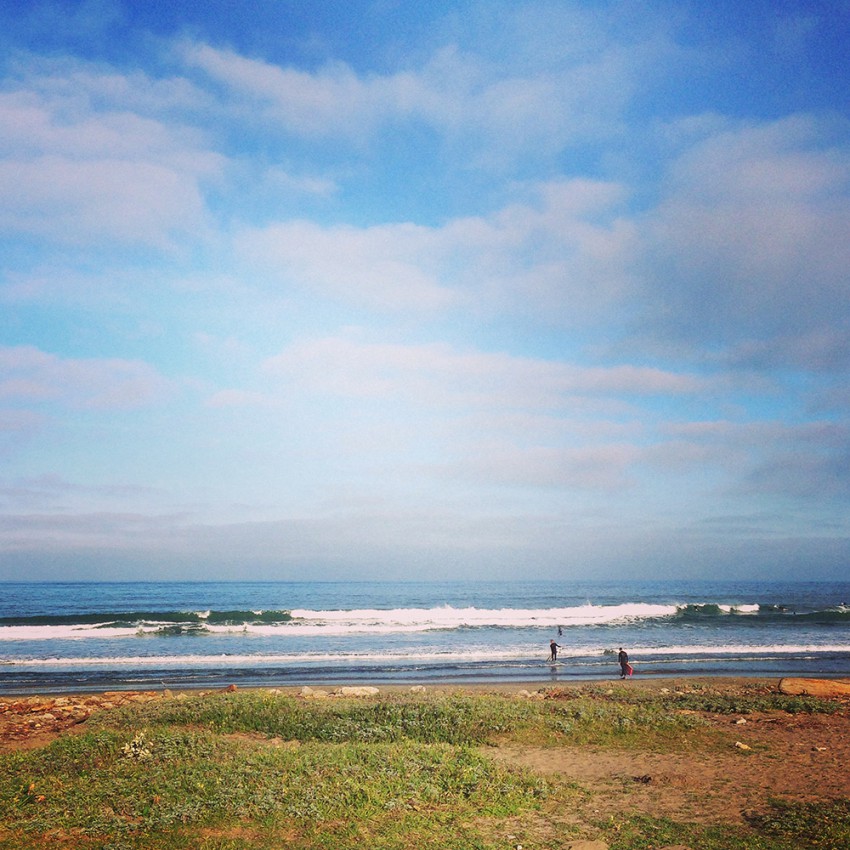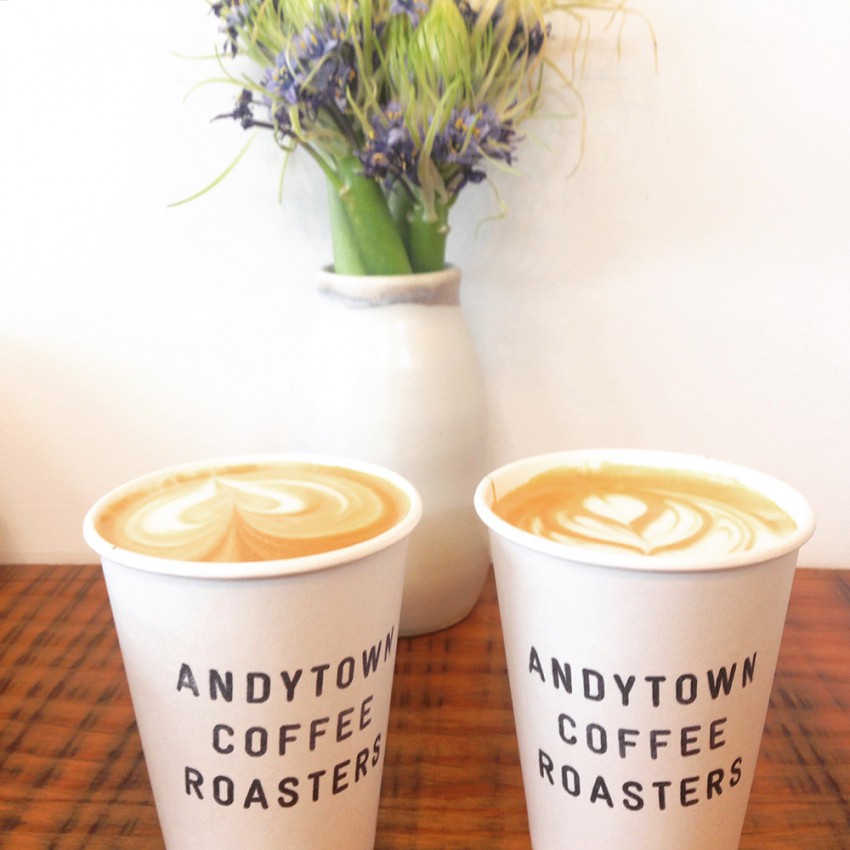 #373 / 9:40 (1) / 2.5′ rising / 8′ Revolver
3-4 ft +- waist to shoulder high occ. 6 ft.
FAIR CONDITIONS
Afternoon Report for SF-San Mateo County: There's a west-WNW swell mix in the water this afternoon that's still good for shoulder high to overhead waves. Standouts are up to a couple feet overhead on sets. Clean to semi-textured surface conditions now with light/variable wind, and shape looks a bit soft/warbly as the tide climbs to a 4.27′ HIGH at 2:25pm.
Short-Term Forecast for SF-San Mateo County: New W-WNW swell continues to build tonight and into tomorrow. Tide begins to drop later, eventually reaching a 1.49′ LOW at 8:40pm.
4-5ft
4ft at 12s WNW (283°)
2ft at 18s W (280°)
2ft at 6s WNW (308°)