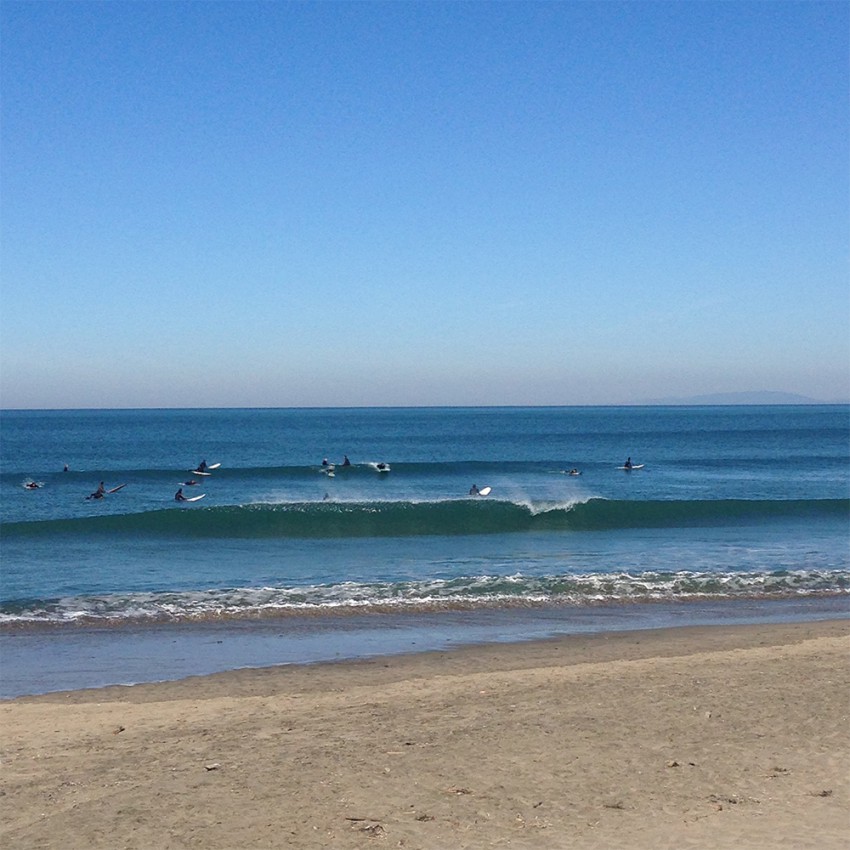 Sunny, offshore, and a small SSW swell today – WOO. Water was so blue and waves were clean. A decent size crowd up and down the beach. Found a spot near TB. High tide so things were slower but right off the bat, I got a fun, short right, which Max saw while doing his workout on the beach. Then there were those two sweet lefts. Angled on takeoff, went left close to the wave watching the offshore spray, pulling up, cruising in, kicking out. So fast, clean and pretty long for Linda Mar. Long lull after that where it was just a big, blue lake. Saw a rare seal pop his head up in the lineup. Chatted with the longboarder with the R3 wetsuit. The bald guy on the inside was getting lefts so I headed farther in. Managed to catch a few inside ones too. Fun sesh.
#390 / 11:12 (1) / 5′ high / 7′4 Mitsven Egg
2-3 ft +- knee to chest high
FAIR CONDITIONS
Afternoon Report for SF-San Mateo County: SSW Southern Hemi swell holds as small WNW swell mix lingers, for waist-shoulder-head high zone surf at the better breaks, and plus sets for top combo exposures. Light/variable winds in the early afternoon for clean to textured+ conditions.