Fun Right (Pacifica 090116)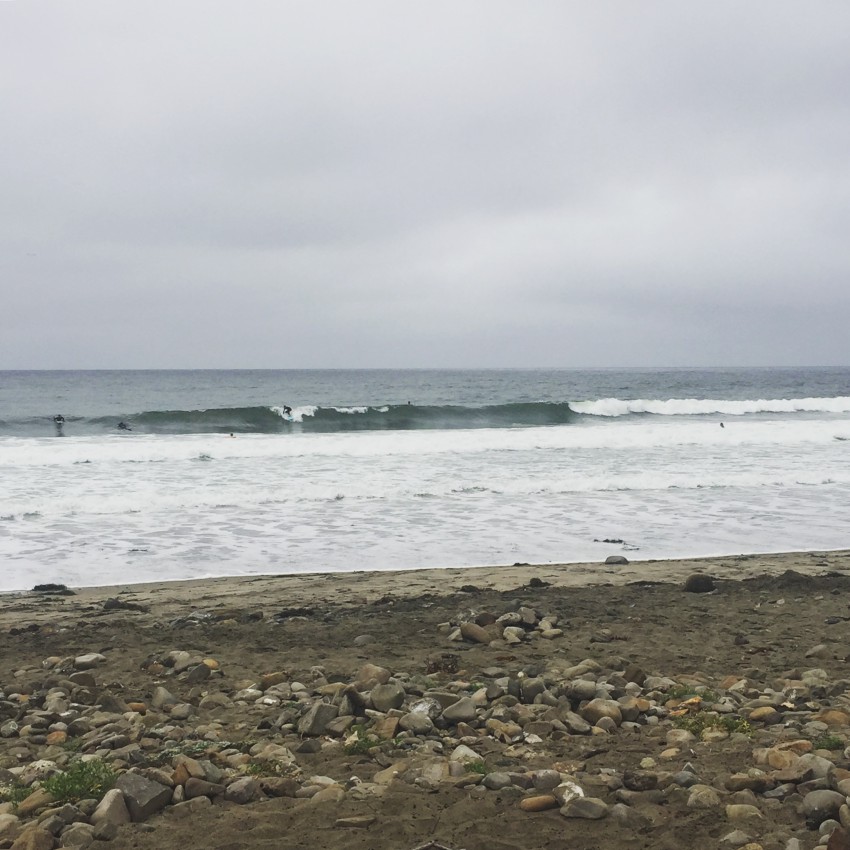 Skipped surf yesterday, day 3 of staycation, to do random things (clear my desk, cleaner came, etc), but kind of wished I surfed by the time it was evening. So today I headed down in spite of fog and wind. Bigger today and choppy. Some wind for sure. Middle had those biggish, close-out windswell waves and some crowd. Saw a guy going out with a plank of wood. Not quite an alaia, but close to it. Wow, I thought, he must be good. Saw another guy doing floaters off closeouts. Kind of motivating for sure. I headed to the south end where there were a few longboarders. Saw one guy get a great right. Tide was rising so there wasn't any beach. Walked out on the rocks, paddled out between sets and said hi to the guy that had gotten that right. Within about 8 minutes, the set started and I saw a good one steeping up. Paddled and angled right and got a great takeoff, swooped down the face and went right for quite a bit. Dang Ripcurl watch didn't count that one, boo! Went for a couple more that didn't quite break. Got pushed to the inside and had quite a workout paddle back out through the next set. Rolled twice and still not back out yet. Weee. Finally back out. Looking for the right wave. Missed one but then got the next and rode it to the inside. Shorter 30 mins sesh but well worth it. The woman who boogie boards in her swimsuit pulled up next to me afterwards. "Did you have fun?!" she asked. Saw her warming up by doing bicep curls with rocks on the beach before heading out. Ocean lovers are unique.
Played Pokemon, ate my PB&J, got some garlic fries, and went back to the city stopping by Muji and Sightglass. Making the most of my day off. Missing Max, who has to work!
#468 / 9′ Mitsu
Afternoon Report for SF-San Mateo County: Small, slowly building NW windswell and small, fading SSW swell are offering up knee-waist high+ surf to good exposures, while standouts sees some bigger sets. Winds are steady from the NW-WNW, making for mainly messy conditions.
2-3ft