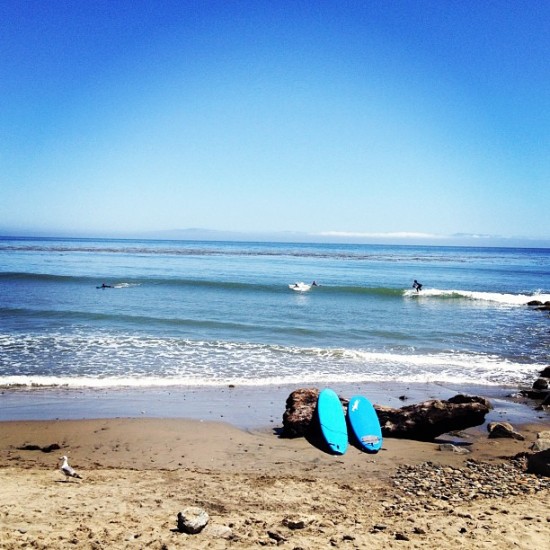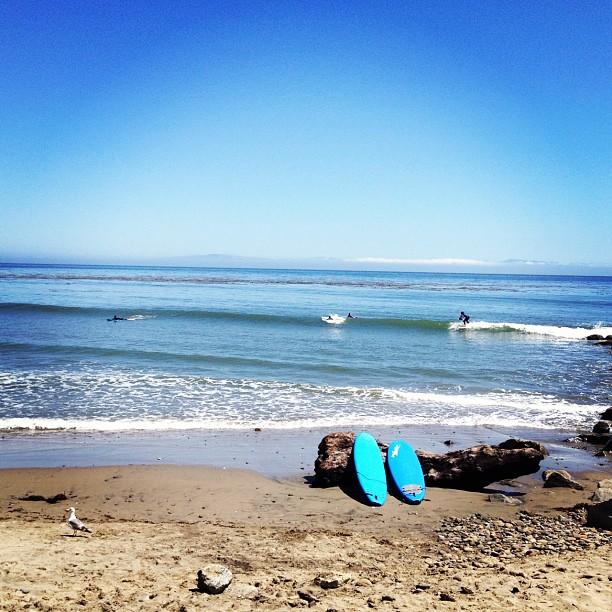 Such a fun surf at Capitola today! Conditions were forecasted as small and only around 9s but turned out to be even better than we expected. We arrived an hour and a half after high tide. There were steady waves rolling through producing predictable fun-size rights. One lovely wave after another. I lost count. Two particularly memorable longer waves involved a faster right turn and more time to ride down the line. Max was having a blast on his 10′ and said it was one of his most fun sessions ever. Woo! We're loving these perfect Capitola waves over our San Mateo county ones. Even when small, the ones I rode today have a well-formed shape.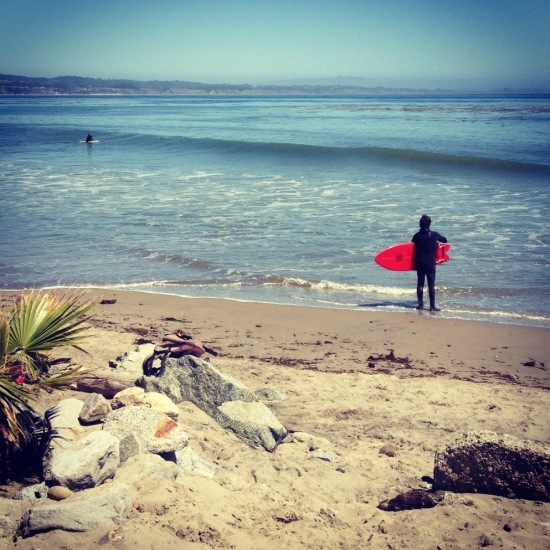 To the south of the rocks, slightly bigger sets were coming in from the distant kelp bed forming smooth rights that wrapped around towards the beach. The wave looked like a shorter version of Queens in Waikiki – wide, sloping, lots of open face. Beautiful. There was a slight crowd there today, but I can't wait to try that spot next time it's working.
The lifeguard tower is up and there were lots of families and vacationers chilling out at the beach on a warm sunny day. Santa Cruz definitely feels like summer even when SF still feels like windy, cold Spring/Fall. Stoked.
#155 / 3pm (1 hr)
[CONDITIONS: 2ft. Very Small short period wind waves from the west. Breezy west-northwest winds, whitecapping conditions with moderate choppy seas.
SWELL:
1ft @ 7s from W (273)
1ft @ 13s from SW (217)
<1ft @ 23s from SW (222)]