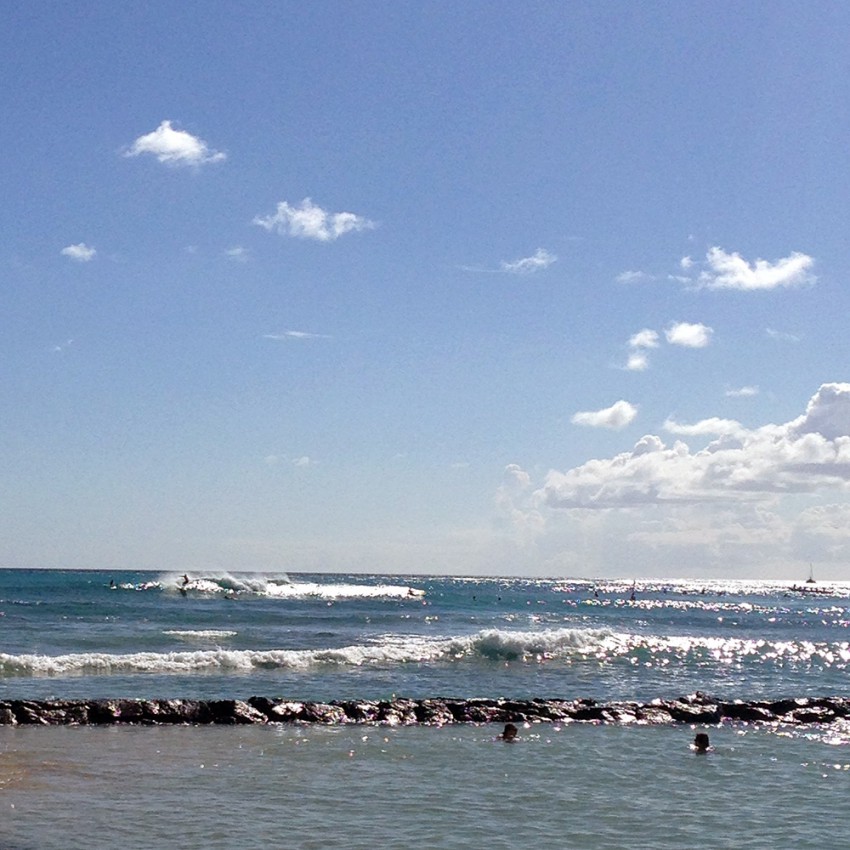 Slept in too long after our super-relaxing day yesterday, but whatevs. Officially on island time now which means no rushing around. After six months of non-stop work, it all caught up to me yesterday when I just felt like doing nothing other than sleep, rest, chill. We had an epic relaxing day – found the new tofu sandwich Pho place, shopped, strolled and went for a late afternoon beach swim. So fun.
Watched the first day of the women's Fiji Pro last night on Oceanic (love the surf station) and forgot my ringer was turned down on my phone/alarm. Headed out the beach around 12:30pm. Decided to just rent the 9′ Donald Takayama board after reading about how duct tape doesn't work at all to repair a ding. Didn't want to mess up my Harbour. Moku couldn't fix it in time and all anyone has here is SunCure which wouldn't really work on this ding anyway.
Turned out to really enjoy the Takayama again. It's slow to spin around to catch a wave, but otherwise, it's smooth and heavy enough to paddle easily with lots of glide. Lots of afternoon crowds and kooky beginners everywhere, boards flying and people laying sideways, but miraculously, managed to get two pretty good long, swoopy, rolly Waikiki waves early on. Smaller today than Sunday but still some good power when the sets came. After paddling more towards the left tower and waiting out the lull between sets, we moved more towards the middle again. The set started up and I let the first wave pass and take most of the crowd with it. The second one looked good, steeping up, but could've turned into one of those that hit the deep spot and fizzled out. Instead, I saw I was right at the spot, the peak curling towards me as I looked over my shoulder and gave it a hard paddle. Caught the wave, made the drop, avoided the body boarder to my right, and went zipping left – fast, high, so fast. The turquoise wave rose up behind me along my shoulder as I went left. Saw two SUPS on the inside watching me. Saw a body boarder coming down the line from the left so I did a smooth turn to the right and eventually straightened out. A couple on the inside smiled and shouted, "that looked fuuun!" It was. One of my longest rides here at Waikiki ever – fast, powerful, long. So stoked.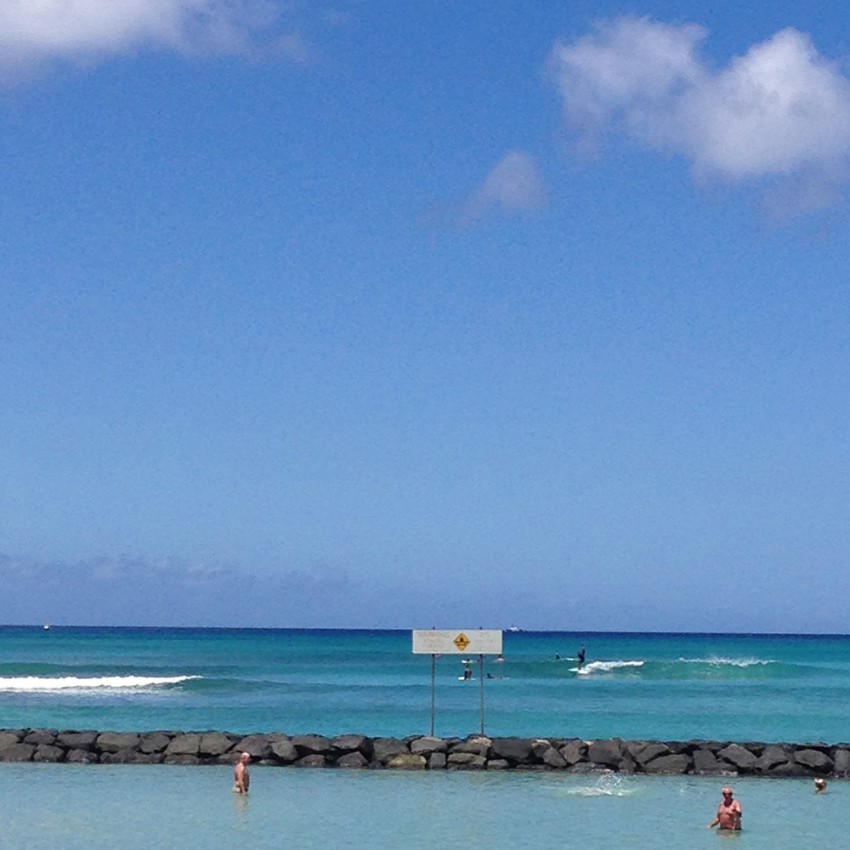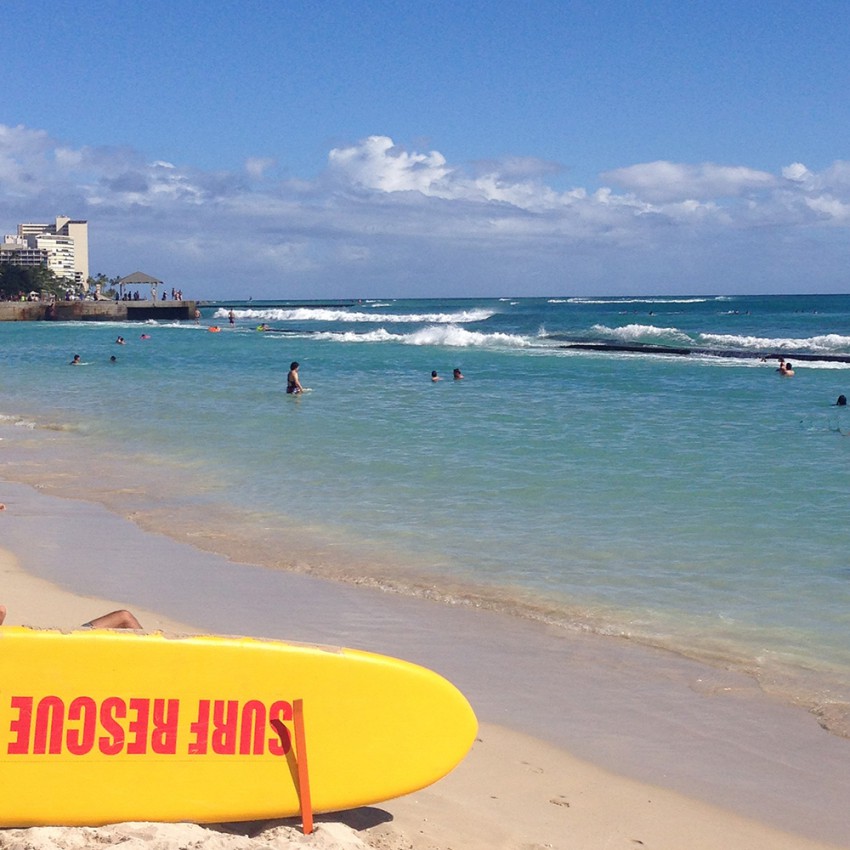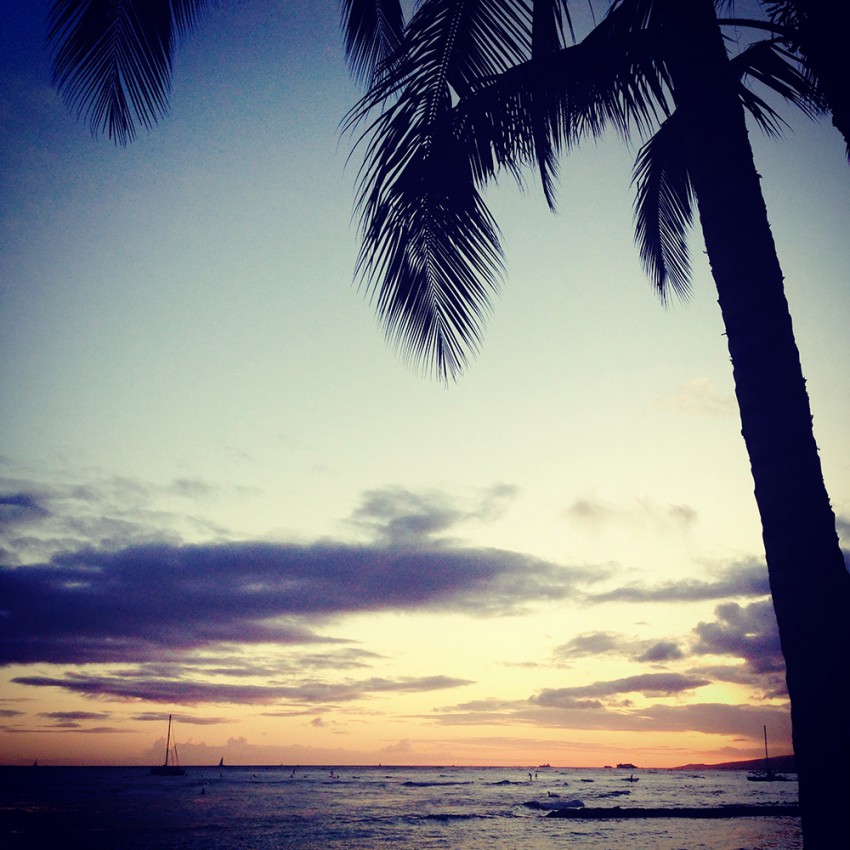 #322 / 1 (1.5) / 0′ rising / 9′ Donald Takayama
[SOUTH SHORE AM REPORT AND SHORT TERM FORECAST: Residual southerly swell combined with some increasing windswell providing some rideable waves for town shorelines today. Surf is in the knee to waist high range with some inconsistent larger sets at the better exposed locations. Watch for this swell to hang steady through most of the day today. Mostly sunny. Scattered showers in the morning. Northeast winds 10 to 20 mph. Chance of rain 50 percent.]
1-2ft FAIR
3-4ft
3ft at 14s SSW (198°)
1ft at 10s S (188°)
1ft at 18s SSW (194°)