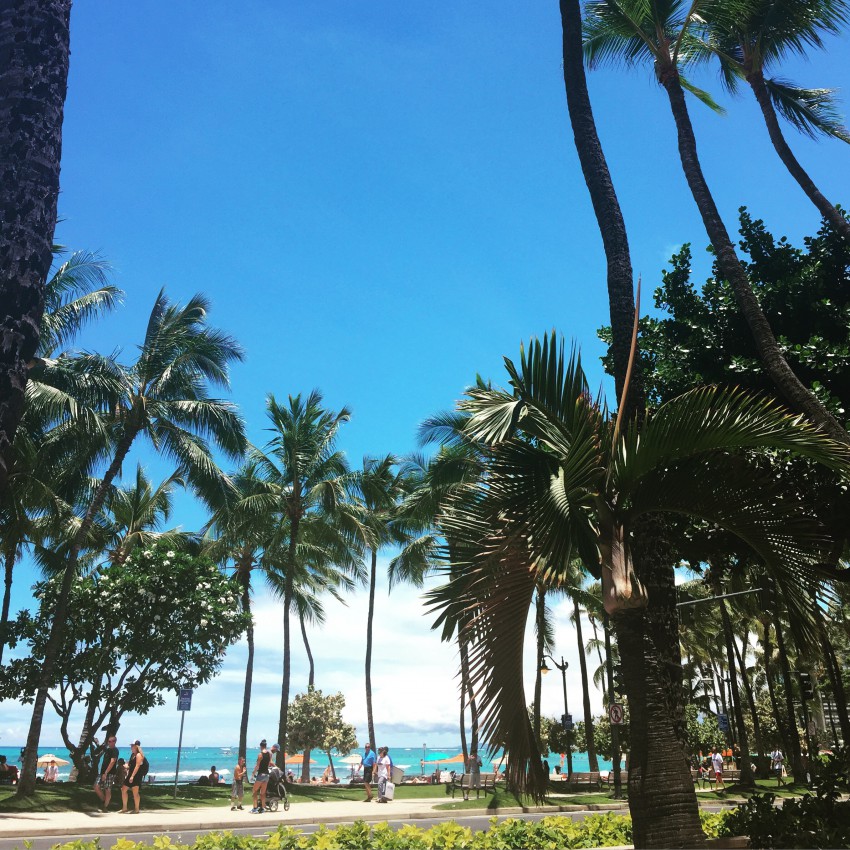 Last full day in Waikiki. Max wanted to chill so I went out for a solo surf for the first time in Waikiki. Rented a 9'6 from Tony. The old surf instructor guy saw me waxing it up and said "you smart. Bringing your own wax." And then I left my chunk in the bucket afterwards :) Headed out under overcast skies, with lots of weekend crowd. The Redbull SUP event had just ended earlier. Found a little spot near the left tower to start. Got a fun, pretty long left from there. Got another one there a few minutes later. So relaxing. Moved farther out and towards right tower after that and eventually got a super fun right all the way in. A long lull after that while we all sat on our boards waiting for the next set. The water felt sooo warm, more so than usual because the sun wasn't out. Sets finally started again and I went for one near the wedge that didn't pan out. Next set after that, managed to position just right for a long outside wave all the way in over multiple reforms. Super fun. WOO. Met up with Max on the grass and enjoyed the last afternoon strolling down Kalakaua for coffee.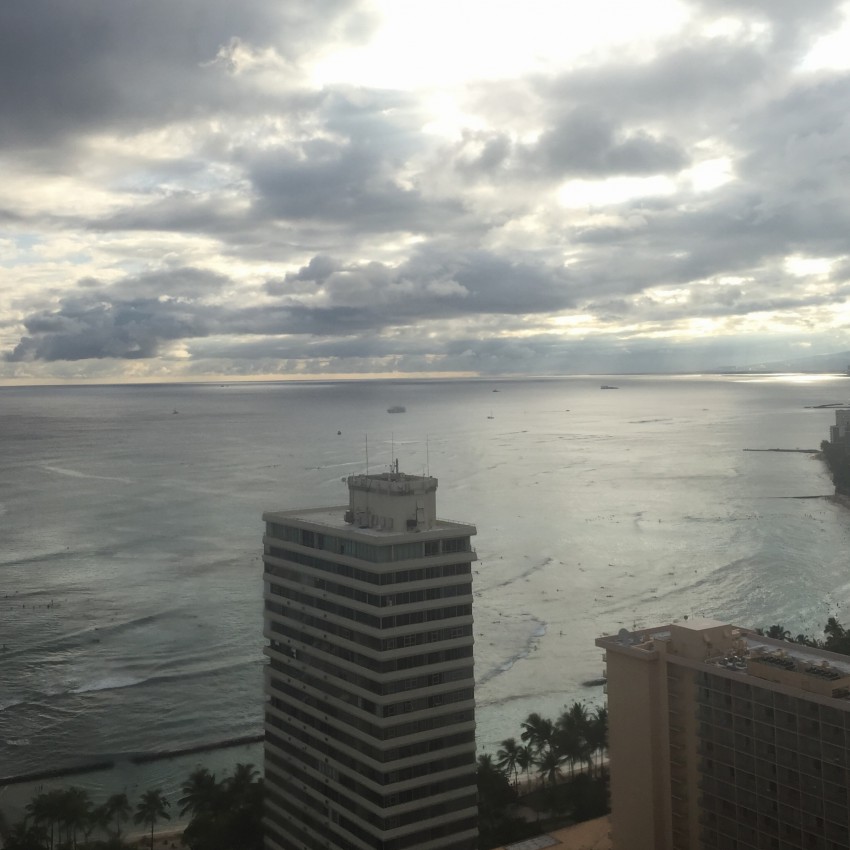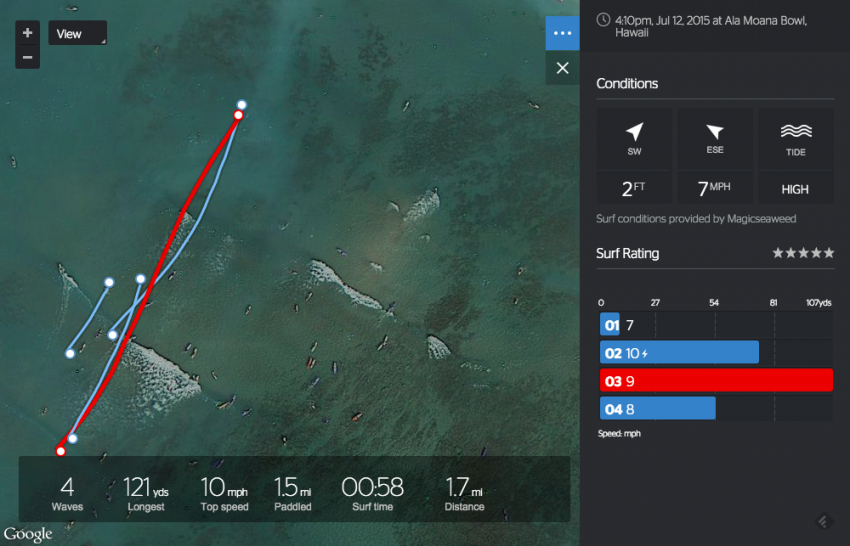 #409 / 4:10 (1) / / 9'6 Walden Magic
2-3 ft
– knee to waist high
FAIR TO GOOD CONDITIONS
South Shore Morning Report: Combination of slowly declining and increasing SSW swells still providing some rippable surf for town shorelines this morning with light wind conditions on tap. Waves are in the knee to waist high plus range with some larger sets mainly favoring the channel entrances. Check our short term forecast for more details on what the waves will be doing throughout the day today. Mostly sunny with scattered showers in the morning, then mostly cloudy with occasional showers and slight chance of thunderstorms in the afternoon. Locally heavy rainfall possible in the afternoon. Light winds becoming southeast 10 to 15 mph in the late morning and afternoon. Chance of rain 80 percent.