Tiny, rainy, awesome (Pacifica 093015)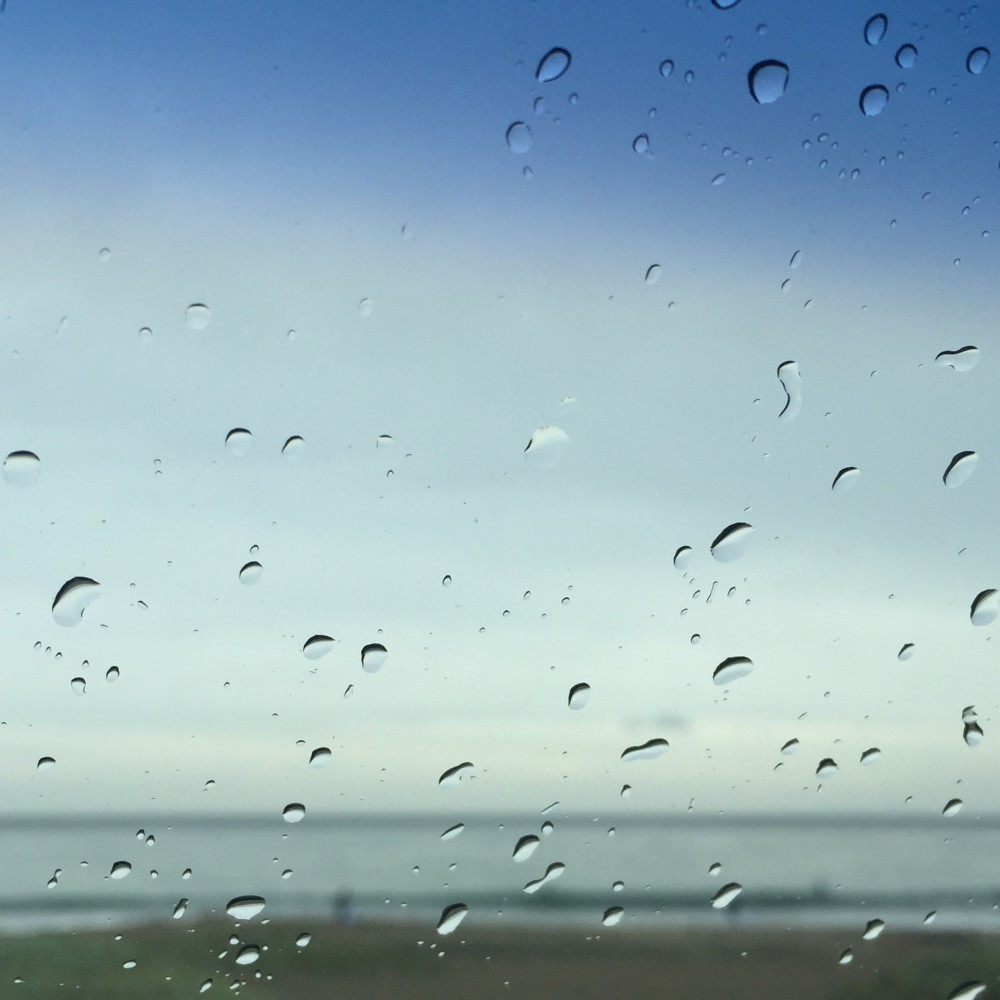 Swell's faded for the first time in a while and it was lake-like and glassy when we arrived. Overcast, some drizzling rain, an empty beach except for flocks of birds. Grayish blue light. Beautiful. Way to the north a few surfers sat in the lineup. In front of our car, right in the shorebreak, a group of guys on foamies were having the best time. One guy was filming everyone else trying to get almost-rides literally on to the beach, or falling over. Either way they cheered. It actually psyched us up in our momentary indecision about whether to go out or go home and finish some work before the meeting. We flipped a coin and it was tails, go home. That didn't feel right, though, and a second later, Max said "let's go out!" We suited up and walked down an empty beach. Max hooted and ran for the water with his board. I did the same, yelling like a kid. I don't think we've ever done that! We paddled out north of the pumphouse and no longer than five minutes later, I got a zippy little right. Max got one after that. Then we started catching lots of little ones as they broke onto shore with the high tide. First time back on the 7'4 since the July switch to the Mitsu in Hawaii. First time paddling it felt so small! Then quickly I remembered where the spot is, that my toes are at the end of the board when paddling. First ride felt so good and easy and FAST, as is the case with this little board. Even a 1′ wave is fast and fun. Ten minutes in and Max and I were the only surfers in the water – everyone else had left. The rain had stopped, the wind was slightly side to offshore and it was peaceful and stoke-full hooting after every wave.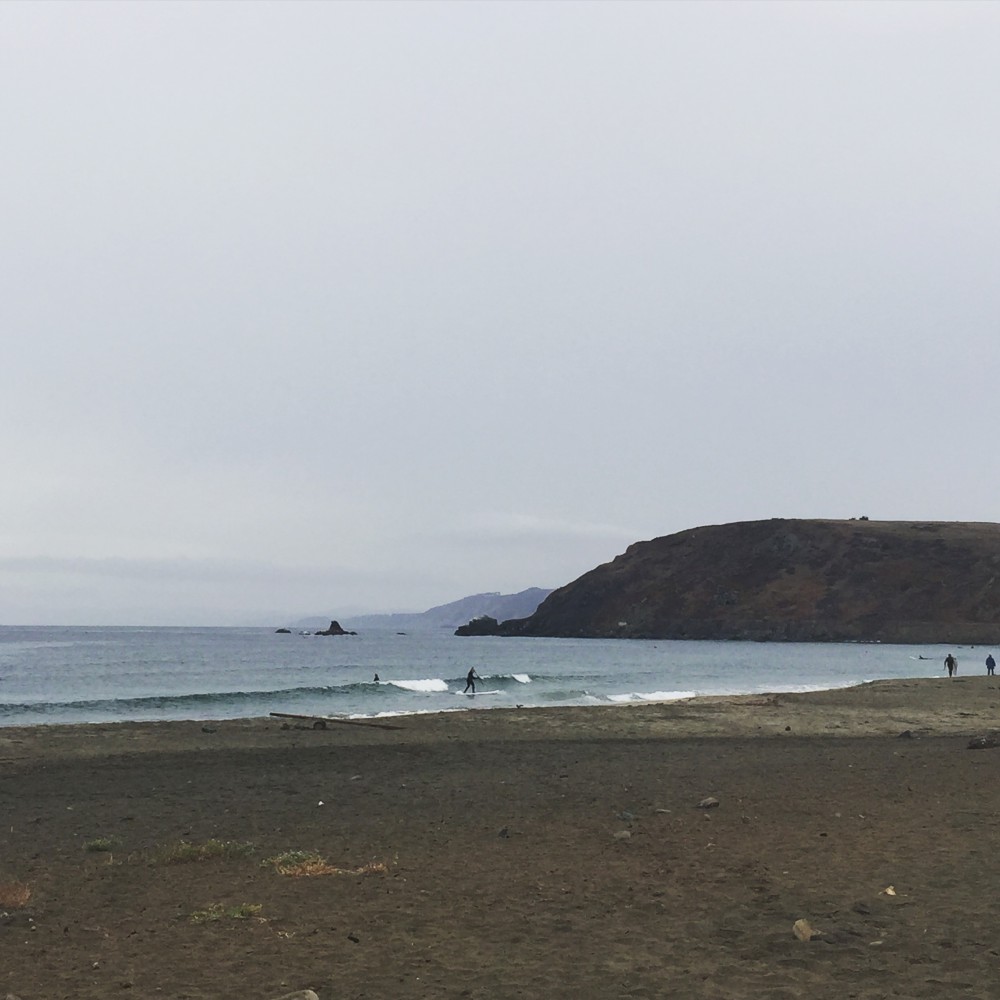 Counted 0 of 7(?) short rides almost onto the beach.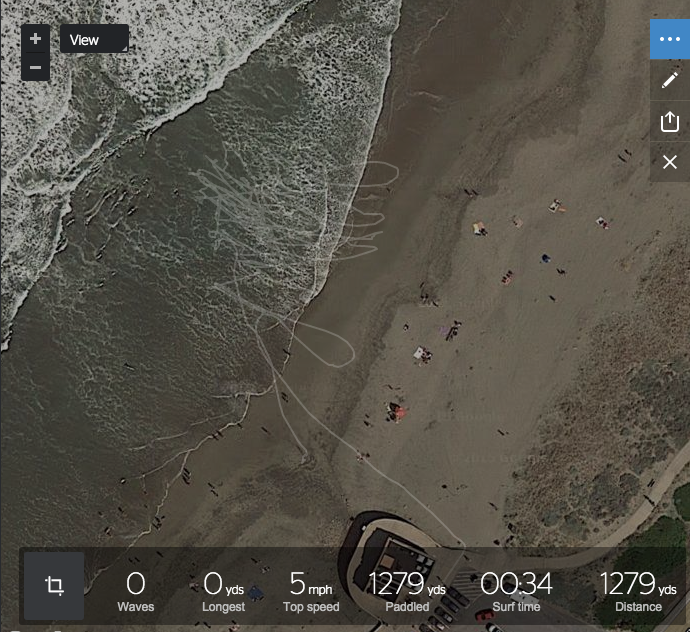 #445 / 12 (34) / 7′4 Mitsven Egg
1-2 ft- ankle to knee high
POOR CONDITIONS
Afternoon Report for SF-San Mateo County: Small mix of fading NW windswell and tiny SSW swell has surf in the ankle-thigh high range for exposures. Best breaks see some waist high sets. Winds are light-moderate from the W, allowing for semi-clean, tiny surf. Tide rose to a 6.54′ at 12:58pm, slowing things down a bit.
1-2ft
3ft at 8s NW (321°)
2ft at 12s SSW (206°)
1ft at 9s SSE (166°)