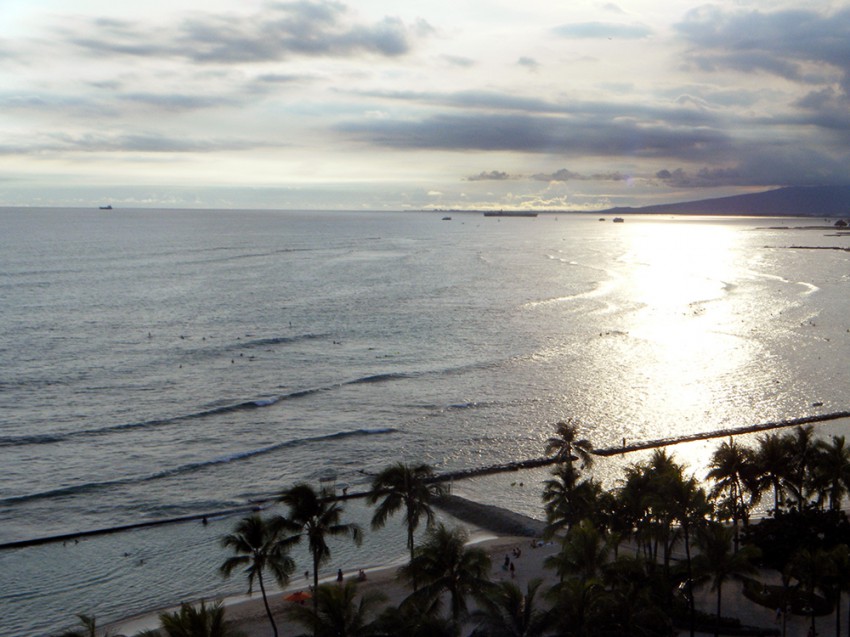 Flight was changed today due to the tragic South Korean airline crash landing at SFO, causing incoming flights to be cancelled or diverted to Oakland or LA. We were sad to to learn that two people had died and hundreds taken to nearby SF hospitals. The only upside is that we're staying for another two days. We'd already packed up our boards and decided to just rent a couple of big boards at the beach for something different. Max had a blast on his 10′ thick NSP board after a couple of wave-less sessions. I was on a 9′ Hobie that was at least 3″ thick. Felt like a boat but still paddled fine and just took more effort to turn, but it was so easy to catch today's smaller, slightly onshore waves. From small bumps to bigger peaks that steeped up, I could just paddle a few times and catch them. Got a couple of really long rides, and one fun left that went inside and curved right. Lined up again to the left tower and the hotel at the curve of land. Found a good spot with few people on the inside, but a the end of the session, a whole slew of surfers paddled for the outside wave, came charging in, and one girl ran her board over mine and my right foot was caught under her board for a while. Hurt a lot but luckily after some ice, the bump went down and seems fine now. Max had someone run into his left leg again but he seems ok too. You gotta stay alert surfing crowded inside Waikiki lineups but the waves we rode were worth it :)
#240 / 3:30pm / 9′ Hobie Peter Pan Slug
3-4′ @ 12 seconds SSW 194.