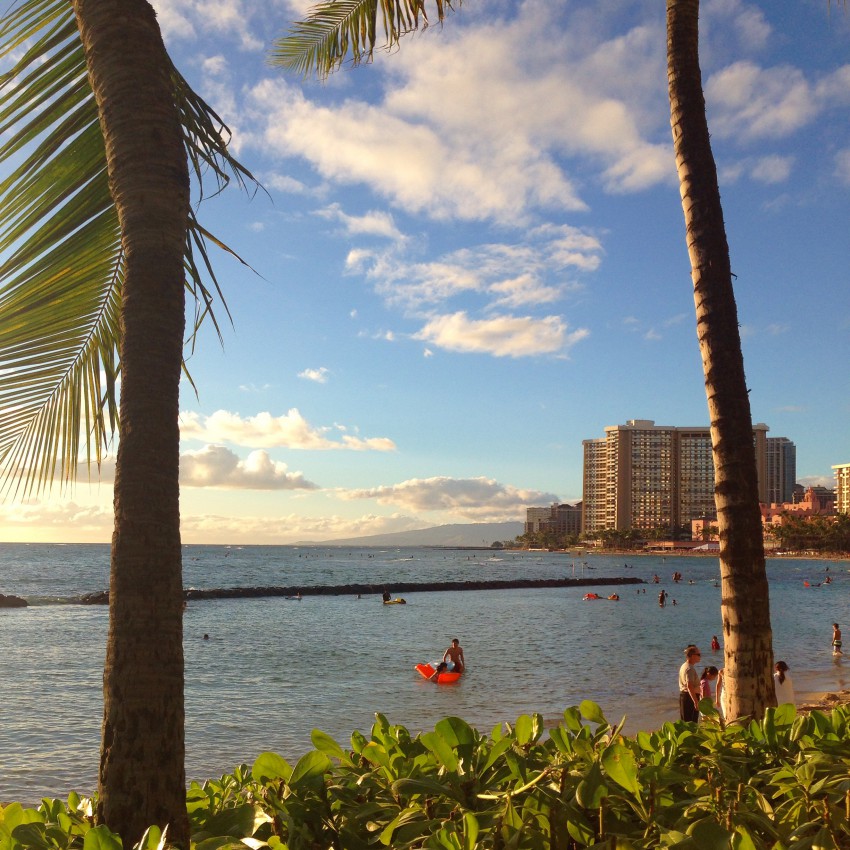 Mele Kalikimaka! Surf was small and jumbled but what better way to spend Christmas than on a sunny day in Waikiki. Today was the first day the sun was bright and warmer. Crowds were back for the holiday and we could see them from the 24th floor surf check. Both of us rented boards today from Ray, who was on his third cup of coffee and said he hadn't stopped writing for four hours. That's how many people were at the beach and in the water! There was onshore/side shore wind making the whole ocean choppy with lumps in every direction. Psyched to get one ride early on. Later it was mostly paddling to stay out of people's way, to stay from drifting past right tower. Good work out and made us ready for lunch!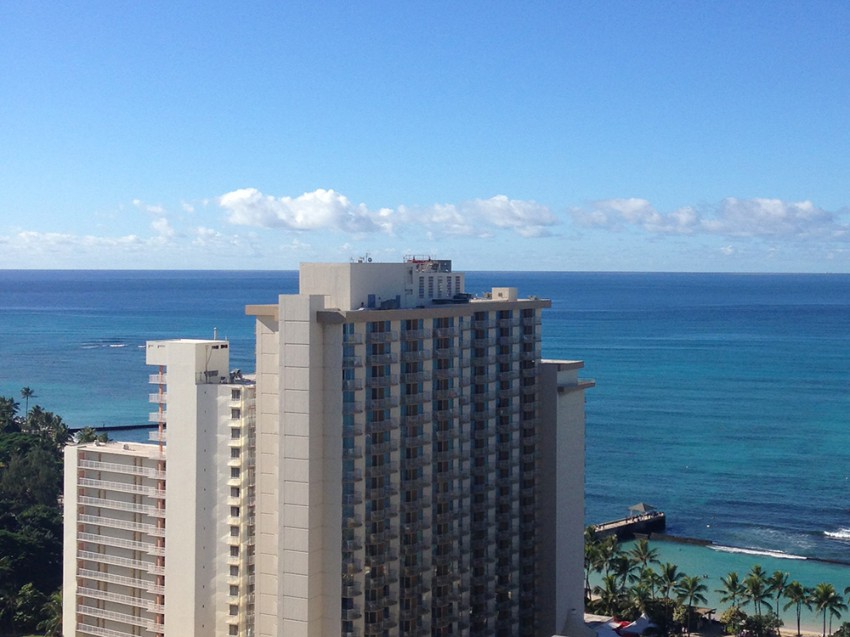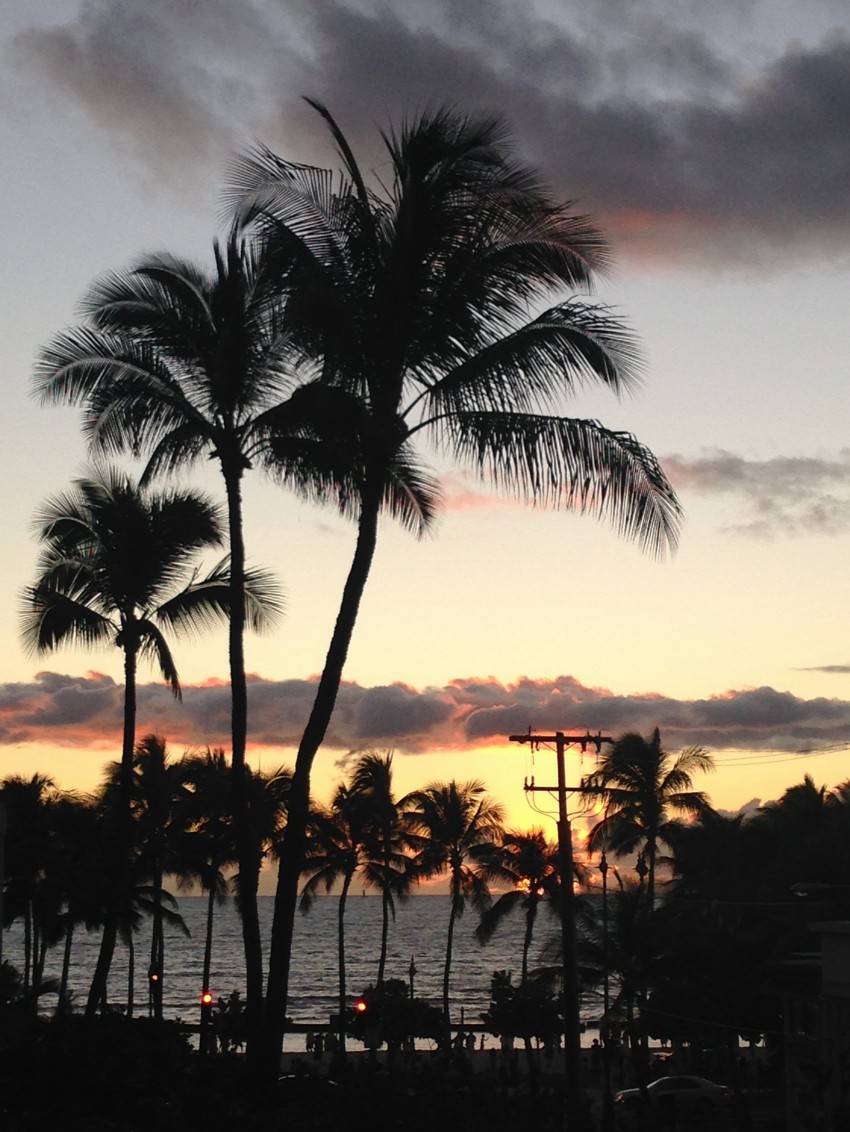 #366 / 12:30 (1) / 0′ rising / 9′6 Walden Magic
1-2 ft- ankle to knee high
FAIR CONDITIONS
AM Report and Short-Term Forecast for the South Shore: Merry Christmas! Out of season SSW swell has all but faded for town shorelines this morning. Waves are limping in with sets barely topping in the knee high range. Take what you can get as there is not much in the near horizon for the south shore. Partly sunny with scattered showers in the morning,then mostly sunny in the afternoon. Northwest winds 10 to 15 mph. Chance of rain 30 percent.
1-2ft
1ft at 11s S (190°)
1ft at 8s SSE (151°)
1ft at 14s S (180°)