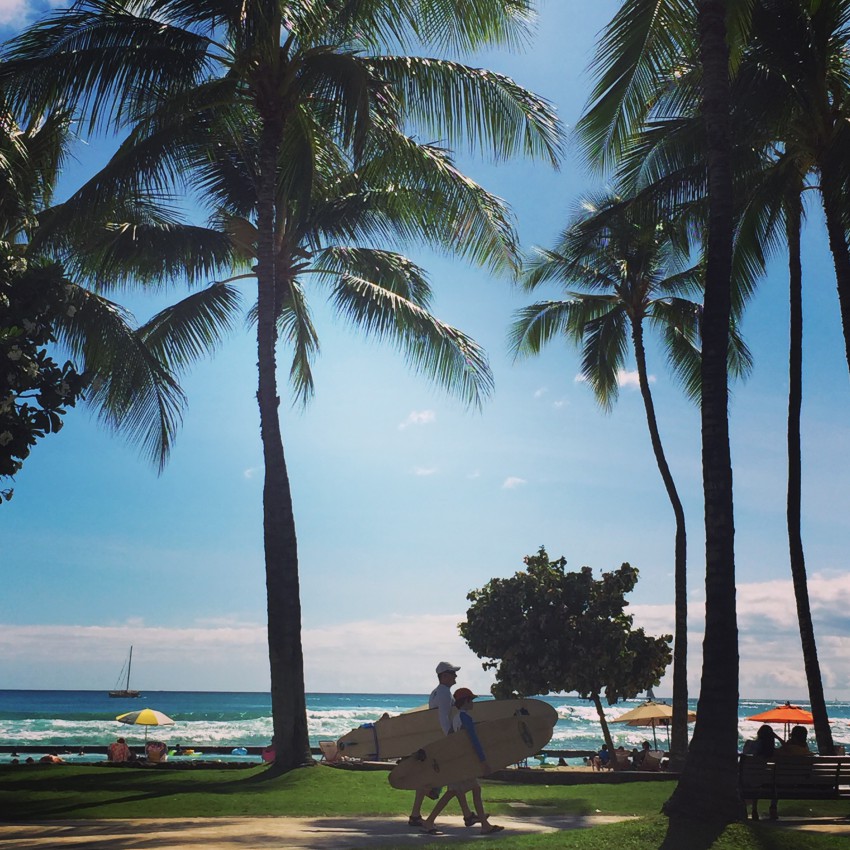 Yesterday was spent chilling for July 4th, with the beach packed with families and tourists alike and the water full of the canoe races and boats waiting for the fireworks. We slept late, ate a big lunch and went shopping. Fun "lay day" for us and good to get some rest but I was ready to get back in the water today! A new SSW bump came through and it was 3-5′ and looked so fun. We headed to our usual spot to start off. Max was on the orange Nelson model Mitsu and I was hoping he would get some good rides. I ended up with two of the best lefts ever there. Steep drops, fast, fast lefts that keep going and going through the reforms all the way into the sandy beach. So fun. Also got a bunch of smaller ones and then a super long outside right at the end that took me all the way in. Lots of water moving and speed. Max told me later that he got some good ones too. WOO.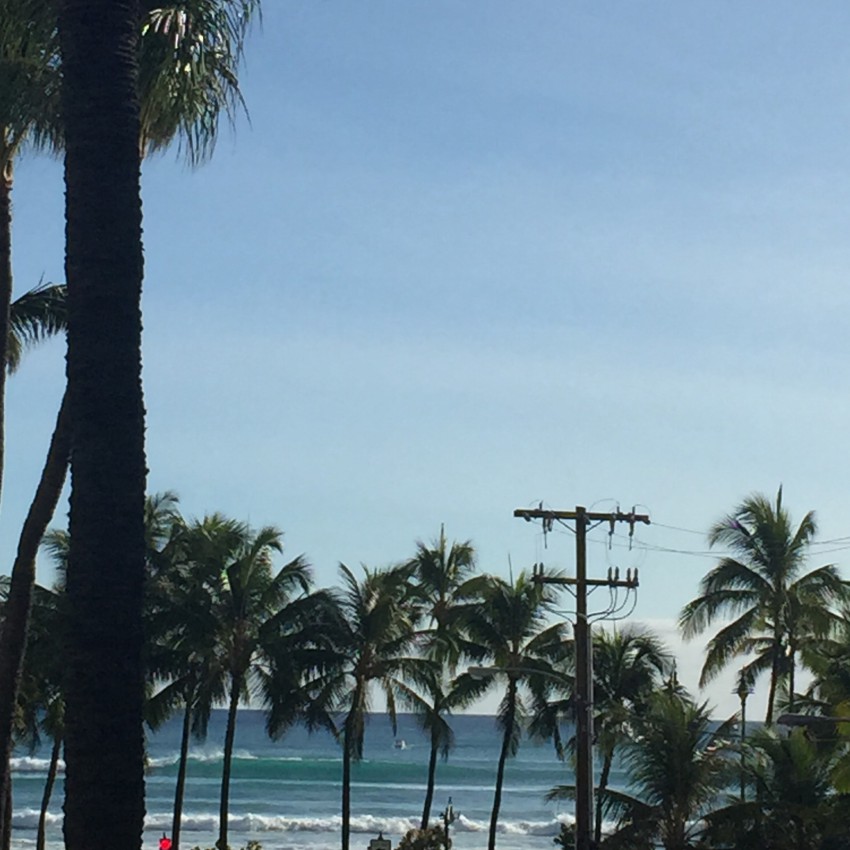 #402 / 1 (1) / 9'1 Mitsu
3-5 ft- waist to head high
FAIR TO GOOD CONDITIONS
South Shore Morning Report: Fresh SSW swell still providing some solid surf for town shorelines this morning with light wind conditions on tap. Waves are in the shoulder to head high range with some bigger sets mainly favoring the channel entrances. Check our short term forecast as we are expecting these southerly swells to continue into the start of the new work week. Sunny. Isolated showers in the morning. Highs 84 to 91. East winds 10 to 15 mph shifting to the southeast in the afternoon. Chance of rain 20 percent.